We wish you having a Nice Christmas Vacation and a Booming New Year, 2013.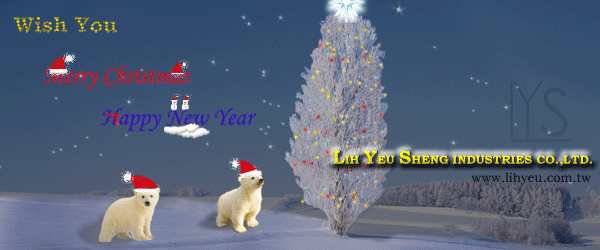 We will have four legal holiday from Dec. 29th 2012 to Jan. 01st 2013, , if having any requirement, please email to sales@lihyeu.com.tw.
After that, we'll back to work on Jan. 2nd 2013, and give you the best service a.s.a.p.